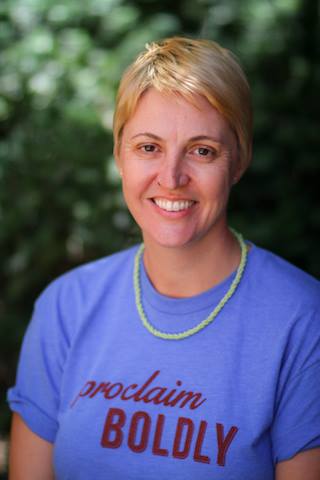 WHICH SEMINARY ARE YOU ATTENDING?
Wartburg Theological Seminary
WHICH PROGRAM OF STUDY?
Master of Divinity
WHEN DID YOU FIRST FEEL CALLED TO PUBLIC MINISTRY?
Around age 15.
WHO DID YOU FIRST TALK WITH ABOUT EXPLORING THE CALL TO MINISTRY?
The first person I remember really talking with me about this was my pastor, Rev. Perry Hanson.
WHAT WAS HELPFUL AS YOU EXPLORED A CALL TO MINISTRY?
This has been a nearly 30-year journey for me, so there have been a number of helpful people and experiences. My call has been informed by other rostered leaders and fellow members of the church, especially those who are also part of the LGBTQ+ community. I think it has been a combination of seeing myself in the role and having other people tell me they could see me as a pastor. A couple of key people stand out – Rev. Jen Nagel and Rev. Brenda Bos, both who intentionally spoke with me about my sense of call.
COMPLETE THIS PHRASE: I'M A SEMINARIAN AND…
I'm gratefully part of the LGBTQ+ community.
IN ONE SENTENCE, OFFER A WORD OF ENCOURAGEMENT TO THOSE EXPLORING PUBLIC MINISTRY IN THE ELCA.
Everyone's story is going to be different so you can only listen to yours. If I'd started out right after college as I'd once expected, I likely would have quit a long time ago. Then for many years, I found my calling elsewhere. Once I knew, I knew. Read the bible. Pay attention. Most of all, be your most authentic self.
WHAT IS YOUR FAVORITE BIBLICAL CALL STORY?
I have a growing list! One of the stories that drew me back to the church was the holy conversation between Philip and the eunuch from Ethiopia in Acts 8. I still cannot read Acts 8:36 without my voice catching: "Look, here is water! What is to prevent me from being baptized?" With these words, both are called into new relationship with God, are transformed, and go on their way with joy.