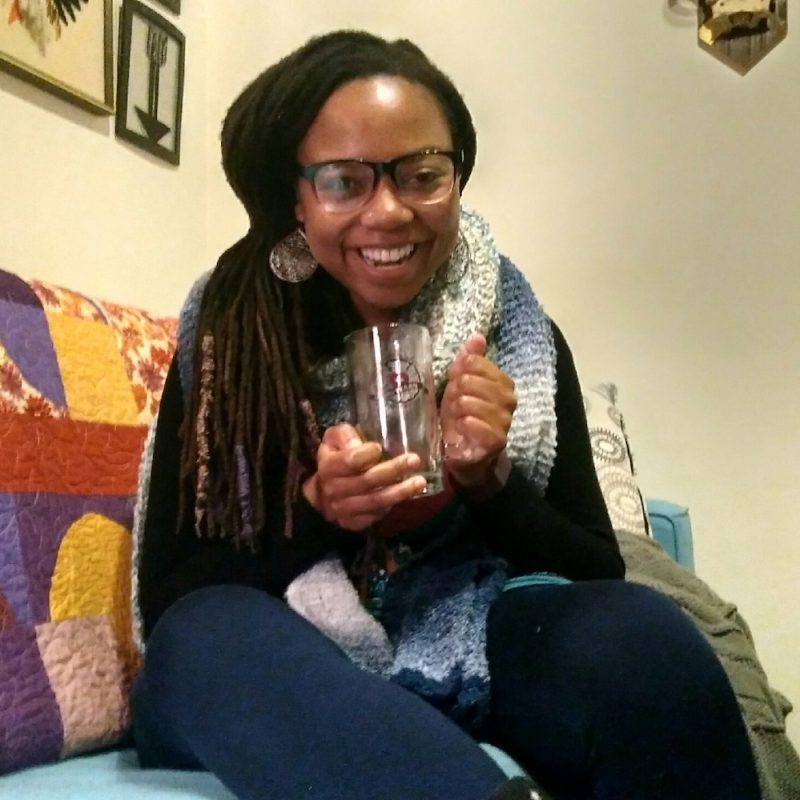 WHICH SEMINARY ARE YOU ATTENDING?
Pacific Lutheran Theological Seminary
WHICH PROGRAM OF STUDY?
Master of Divinity
WHEN DID YOU FIRST FEEL CALLED TO PUBLIC MINISTRY?
While I didn't know it was public ministry, I was a very social-justice focused elementary student. 🙂
WHO DID YOU FIRST TALK WITH ABOUT EXPLORING THE CALL TO MINISTRY?
I first felt recognized feeling called to ministry about 10 years ago. I first talked to my pastor Jen about it. She was a writer and a pastor and for the first time I felt about ministry, "I can maybe do that too!"
WHAT WAS HELPFUL AS YOU EXPLORED A CALL TO MINISTRY?
I had a habit of googling, "Seminary and…" all of my other interests. I talked to a lot of pastors and people who had graduated from or were attending seminary. When I began visiting seminaries, I connected with students and talked to them while I discerned. I read lots of blog posts and articles on the subject. I think the most helpful thing was visiting seminaries and meeting people there.
COMPLETE THIS PHRASE: I'M A SEMINARIAN AND…
I love tattoos.
IN ONE SENTENCE, OFFER A WORD OF ENCOURAGEMENT TO THOSE EXPLORING PUBLIC MINISTRY IN THE ELCA.
While discerning what I will do as a pastor, I have realized more and more how my ACTUAL personality and interests contribute to ministry and do not detract from it.
WHAT IS YOUR FAVORITE BIBLICAL CALL STORY?
My favorite call story is Esther. The story of a woman who was just minding her own business and yet was called to do this daring thing for "such a time as this."