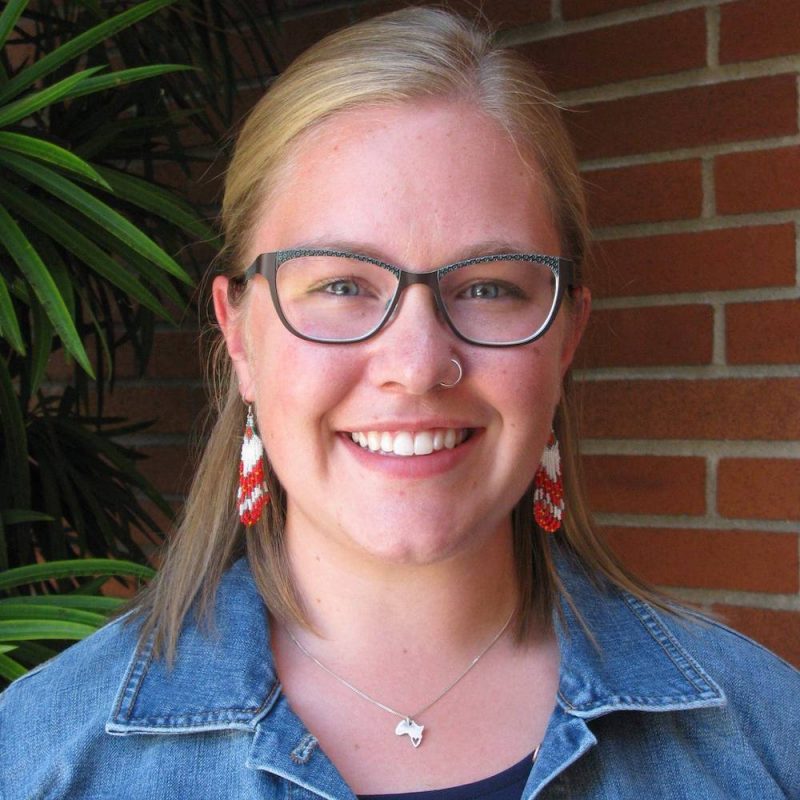 WHICH SEMINARY ARE YOU ATTENDING?
Pacific Lutheran Theological Seminary
WHICH PROGRAM OF STUDY?
Master of Divinity
WHEN DID YOU FIRST FEEL CALLED TO PUBLIC MINISTRY?
I have a hard time putting my finger on a "first moment" only because the call has always been a part of my life, in one way or another. I can't say I always felt called to ordained ministry, but I've always known that my faith is one of the cornerstones of my identity, so I carry it with me and act on it in a number of public arenas.
WHO DID YOU FIRST TALK WITH ABOUT EXPLORING THE CALL TO MINISTRY?
My confirmation pastor. She was the first to suggest that I consider seminary and I thought she was crazy for saying so, but the suggestion was enough to encourage conversations between us about seminary.
WHAT WAS HELPFUL AS YOU EXPLORED A CALL TO MINISTRY?
A whole host of folks who have sat with me in the discernment process, but especially those who ran into me at really tender stages of my life, specifically the pastors of my early and mid-20s, Rev. Matt Marohl, and Rev. Tessa Moon Leiseth. I really appreciated the opportunity to visit seminaries because it helped make the whole process seem that much more real. I also wouldn't have made it without the constant encouragement from my home congregation and from my parents. Both are constant sources of hope and empowerment for me and both excel in giving me just the right kinds of motivation to keep at this hard and messy work.
COMPLETE THIS PHRASE: I'M A SEMINARIAN AND…
I'm a Seminarian and it took traveling to 16 other countries to realize I belong here. I'm a Seminarian and I knit to keep myself sane. I'm a Seminarian and I sometimes hate it, but mostly I love it and can't imagine being anywhere else. Kinda like church.
IN ONE SENTENCE, OFFER A WORD OF ENCOURAGEMENT TO THOSE EXPLORING PUBLIC MINISTRY IN THE ELCA.
Our God does incredible, miraculous things through people who may only feel like misfits.
WHAT IS YOUR FAVORITE BIBLICAL CALL STORY?
Esther