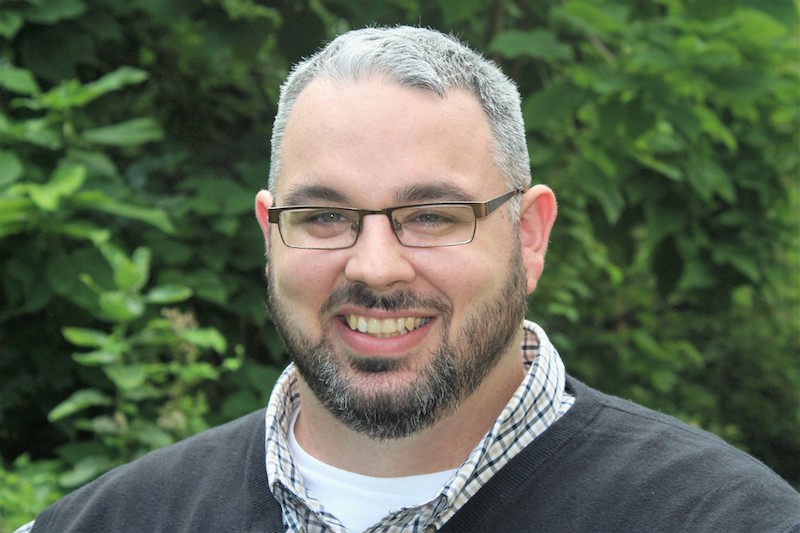 WHICH SEMINARY ARE YOU ATTENDING?
Wartburg Theological Seminary
WHICH PROGRAM OF STUDY?
Master of Divinity
WHEN DID YOU FIRST FEEL CALLED TO PUBLIC MINISTRY?
I first felt a call to public ministry after learning about vocation and discernment in graduate school. I began to reflect on the sources of what Ignatius of Loyola termed consolation and desolation in my life. I soon recognized that being involved in the ministries of my home congregation brought me a keen sense of enthusiasm, joy, and fulfillment. At first, I thought God was crazy calling me to be a pastor! But my feelings didn't go away, they got stronger. So, I started discerning these feelings and it brought me to my decision to attend seminary.
WHO DID YOU FIRST TALK WITH ABOUT EXPLORING THE CALL TO MINISTRY?
I first talked to my wife about what I was feeling. Honestly, I was hoping that she would think I was crazy and we could just close the book on this whole becoming-a-pastor thing. Instead, she was the first person to affirm my sense of call for which I am forever grateful.
WHAT WAS HELPFUL AS YOU EXPLORED A CALL TO MINISTRY?
People were the most helpful along the way. My pastor and I talked at length about ministry, candidacy, seminary, financial support, books, etc. The admissions staff at Wartburg Theological Seminary arranged a campus visit for my wife and I, answered our many questions, and helped me further discern my call. Lastly, my congregation encouraged us and offered financial support.
COMPLETE THIS PHRASE: I'M A SEMINARIAN AND…
I really enjoy sarcastic humor!
IN ONE SENTENCE, OFFER A WORD OF ENCOURAGEMENT TO THOSE EXPLORING PUBLIC MINISTRY IN THE ELCA.
Come and enter into the adventure to which God is calling you for the sake of preaching the Good News of Jesus Christ to a world desperate for hope and life.
WHAT IS YOUR FAVORITE BIBLICAL CALL STORY?
One of my favorite call stories in the bible is God's calling of Samuel (1 Samuel, Chapter 3). Sometimes it is difficult to discern God's voice but there are people around us who can help if we are willing to listen.