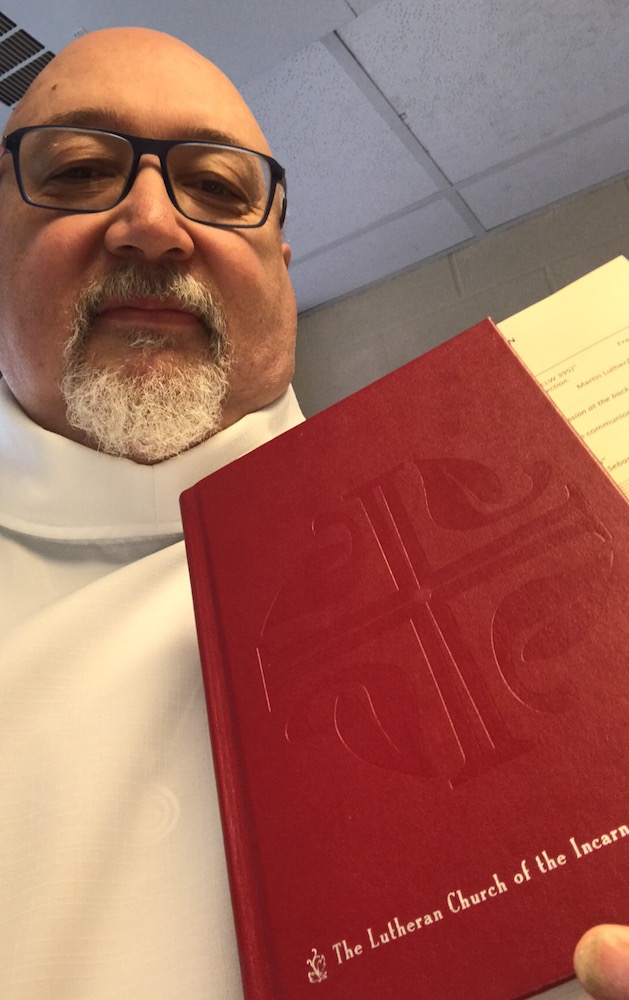 WHICH SEMINARY ARE YOU ATTENDING?
United Lutheran Seminary
WHICH PROGRAM OF STUDY?
Master of Divinity, Distributed Learning
WHEN DID YOU FIRST FEEL CALLED TO PUBLIC MINISTRY?
The late 70's (1970's)
WHO DID YOU FIRST TALK WITH ABOUT EXPLORING THE CALL TO MINISTRY?
Pr. Kenneth Carlson, Campus Chaplain at Rochester Institute of Technology
WHAT WAS HELPFUL AS YOU EXPLORED A CALL TO MINISTRY?
Third time's a charm. Summer program at Hartwick Seminary exploring the diaconate. Discussions with my pastor and the bishop's assistant. Visiting ULS campuses. Prayer and the Holy Spirit.
COMPLETE THIS PHRASE: I'M A SEMINARIAN AND…
AND I love fermentation in all its forms, especially homemade pickles!
IN ONE SENTENCE, OFFER A WORD OF ENCOURAGEMENT TO THOSE EXPLORING PUBLIC MINISTRY IN THE ELCA.
When the Holy Spirit speaks to you, answer her.
WHAT IS YOUR FAVORITE BIBLICAL CALL STORY?
I Samuel 3-7-10 when Eli figures out what is happening. Hearing and knowing are two different things!